SoundApp v1.1.2 is a Major Update

Gabe
December 3, 2021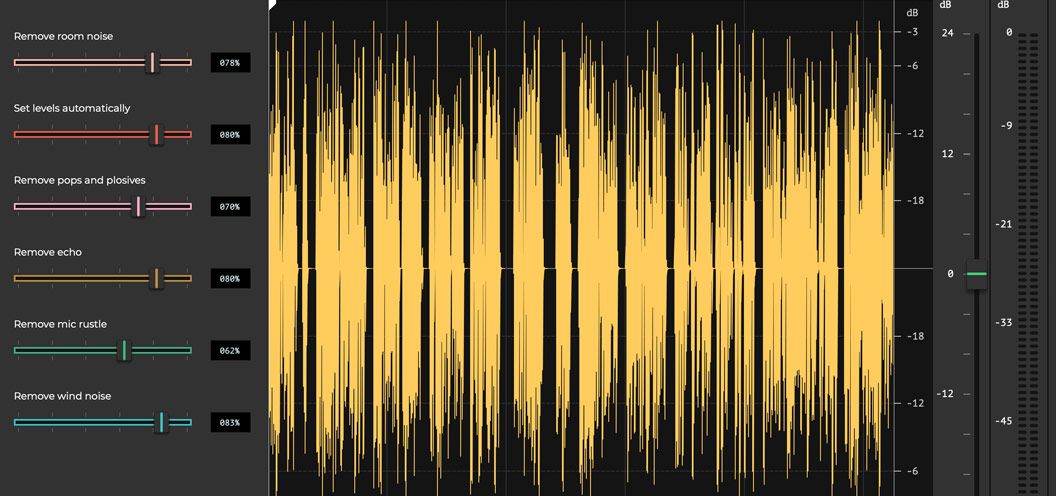 SoundApp v1.1.2 is officially available, and it's worth the update. All of the audio tools now contain our Generation 2 AI. You'll notice dramatic improvements in noise removal and vocal quality. Specifically:
Wind noise removal now handles a wider range of wind types, and preserves vocal quality in even fairly extreme situations.
Removal of pops and plosives has been dramatically enhanced, and now handles microphone bumps as well. This tool now runs even faster.
Rustle noise removal (the type of noise you get from a lav mic rubbing against a shirt, for instance), is dramatically more powerful in terms of the noise types that can be removed gracefully. As with pops and plosives, it also runs a lot faster.
We think SoundApp v1.1.2 is the best audio restoration tool available. And as always, the room noise, automatic levels, and pops/plosives tools are completely free. You can download and try out SoundApp v1.1.2 now without a credit card.
Related Articles